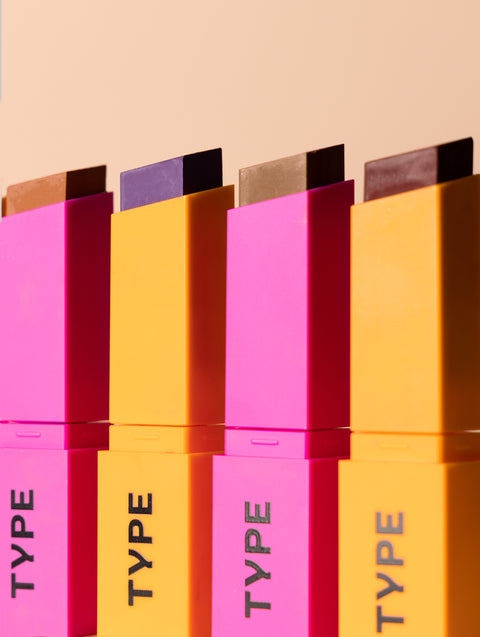 Stop Making a Hole in your pocket and use these sticks instead!
We're all fascinated when makeup brands come up with new products or new variants of their existing range. And, without giving a second thought we just jump into the purchase. We know we're all guilty of it because the products in our pouches aren't even finished and we bought a couple more. But, now we at type are at the rescue to save you from splurging on multiple products as we got these magic sticks that work in more than one way! Oh yes, they work as your bronzer, blush, highlighter, and pretty much wherever you want to put color on your face.
Smudge sticks are a total rage and keeping our core alive! We got them in three different variants to help you with matching your skin type. Available in three different variants Soak It, is infused with squalane, & copper peptides to hydrate your dry skin. Then we've Get Even infused with Vitamin C and turmeric oil to help you with your pigmentation and spotting and at last, we've had a cult favorite variant for oily skin that is zit quit, infused with Centella Asiatica and Azaelic acid to help with those stubborn zits and acne, whilst giving you the best of the color on your face. 
Available in 16 shades, we've gone all-inclusive to help you with the perfect color of bronzer, highlighter, and blush that suits your skin the best!
Okay, we don't stop here, we do have dual smudge sticks as well, which is a duo of blush+bronzer and blush+highlighter. When it comes to saving money, we leave no stone unturned, winks! Ah, these are totally meant to be stolen as they swipe like a dream with that perfect hint of color on your face and give you that perfect lift! Again, we've them in three variants Soak it, Get Even, and Zit Quit! Because, whatever makeup it is it should just be your type! Available in 12 shades to help you pick your perfect color fit! Because makeup isn't one size that fits all.
With our Back to school sale ongoing, check out our latest offers and you may save even big on these sticks as they are on discount as well! So, you benefit two ways as you save per product plus you get a discount here too. Visit www.Typebeautyinc.com and check it out right now!