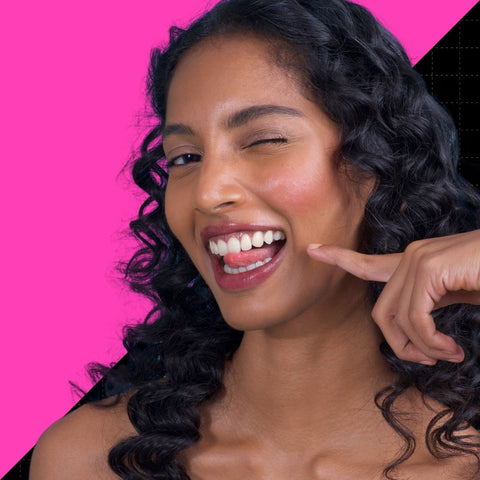 Blush guide made for you: Melanin rich skin
We all know how blush holds the power to elevate your entire look! And the rage is real, it's almost like a dessert after a 5 course meal. It literally changes your entire look within a glide on your cheek. There are "n" number of formulas available in the market and all the brands are trying to introduce new shades and formulas. However, melanin-rich skin has suffered various times because of the shades and current colors available in the market There have been instances where they're swatched on the models with lighter melanin content and looks good on them but the same shade might not flatter deeper skin tones. 
Though Type's a pro at customisation and hence has an amazing shade range is available in our portfolio that is best-suited for deeper skin tones and also flatters the skin underneath by correcting your skin concerns. 
Our shadow sticks are insanely pigmented and work really well across the face on pigmented eyes, cheeks maybe to add a tint on lips. We've listed out a few shades for you to try on melanin-rich skin and it actually works on beautifully. Enhancing the undertone of your skin, it makes it pop on your skin.
We recommend using copper crush, Bordeaux and cotton candy that look gorgeous on melanin-rich skin. Also, these are available in two variants: decrease and eyelight, decrease aids with aging skin and its concerns, however and eyelight helps with pigmentation and fades dark spots.
Our dual smudge sticks are another great alternative, if you wish to invest in an all in one product. It literally does the job of a perfect face stick one could need in their vanity! And for our melanin rich queens we suggest cherry/dark chocolate, and cotton candy/salted caramel. These multi-purpose sticks are so handy and do the job of a contour, shadow and blush in a go. Also, being true to our ethos this too comes in three types i.e zit quit that aids your acne and stubborn, Get Even helps you and pigmentation and uneven skin tone and Soak It gives your skin a boost of hydration it literally is a moisture tonic for your skin and also it helps collagen production as its infused with copper peptides.
Our products are designed to perfect your skin and give a perfect touch of glam whilst healing you as per your Type. Shop your heart out at www.typebeautyinc.com.